Have you heard? Champagne Devaux adds Divine Gourmandise N°1, their first liqueur to their lineup! 

Champagne Devaux is a beautiful 18th century country house located in the heart of Côte des Bar, one of the hottest Champagne making regions of France. Devaux champagnes are a beautiful balance between character and elegance, each with a unique style. In fact, their winemaker Michel Parisot was recently awarded the prestigious title of Sparkling Winemaker of the year at the International Wine Challenge 2020.
Another awarded independent house is Maison Gabriel Boudier. Their Crème de Cassis de Dijon won the 2013 and 2014 Best Spirit of the World at the International Spirits Challenge. 
The liqueur is concocted to mix well with Devaux's fruity and aromatic Champagne Cuvée Rosée, or the fresh and delicate Champagne D Rosé.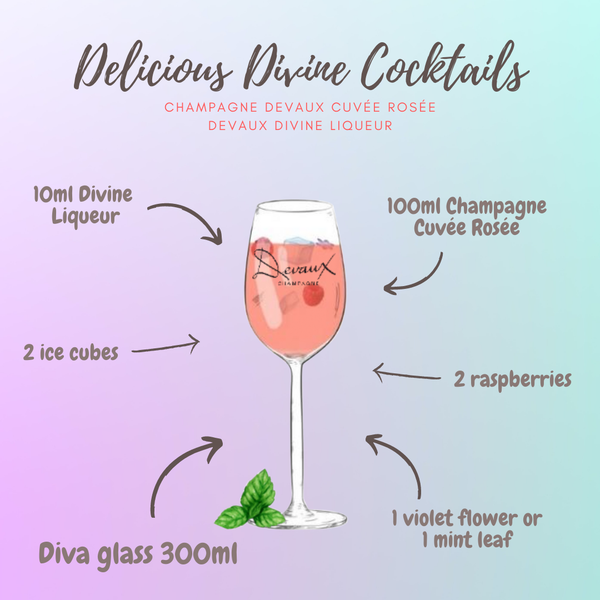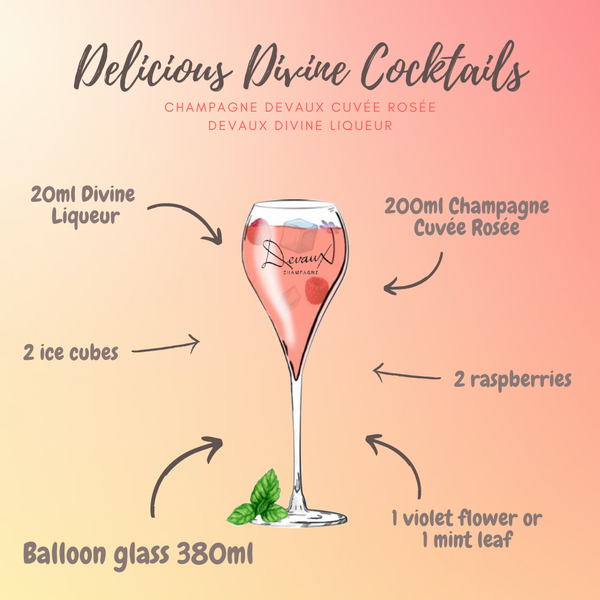 CHAMPAGNE DEVAUX
Devaux Liqueur Divine Gourmandise N°1 (700ml) - S$85/bottle
Devaux Cuvee Rosee - S$105/bottle 

(Rated 90 points James Suckling)


Devaux D Rose Brut MV - S$123/bottle

 (Rated 91 points Wine Enthusiast)


Devaux D Rose Brut MV (1.5L) - S$265/bottle 

(Rated 91 points Wine Enthusiast)
Champagne Devaux Divine Gourmandise N°1

"The first nose reveals white peach and vine peach followed by notes of Elderflower and white flowers.
The mouth is creamy with hints of citrus and apricot aromas. The finish is long and lemony, adding to the freshness and lightness of the cocktail."
- Winemaker's Notes. 
Champagne Devaux Cuvée Rosé Brut

"This beautifully pale-pink wine is crisp and dry, very much in the house style. Raspberries and tight acidity are part of a cool, tangy wine that is zesty and mineral textured. This bottling is still young, and will be better from the end of 2018." - The Wine Enthusiast, 92 points.

 
---
← Older Post Newer Post →